April 1 – June 30 — Virtual Access to the International Association of Eating Disorders Professionals 
REGISTER NOW! The IAEDP Virtual Symposium will be an on-demand event taking place from April 1, 2022 to June 30, 2022. 
All sessions will be asynchronous, meaning you can attend as many sessions at your leisure during this timeframe. 
Find registration information here. 
April 30, 2022 — Morningside Chats in the Living Room hosted by Sondra Kronberg — VIRTUAL
Judith Rabinor speaking about the mother-daughter relationship
FREE/VIRTUAL: Saturday morning, April 30th at 11am EST on Zoom!
EXPERTS in the field of eating disorders have come together weekly to offer free support to all of our clients who are struggling with this forced change in their lives and in their treatment.
For more information click here.
May 5, 2022 — Marlene Meyerson JCC/Manhattan Community for Life  — VIRTUAL

1:00 PM – 2:30 PM
Cost: $30 for members & $40 for non-members
Workshop co-led by Judith Ruskay Rabinor + Esther Cohen (a psychologist and an author) that explores the complexity of mothering and motherhood. Through meditative writing exercises, explore and expand your own complex experience as daughters and/or as mothers. Come alone or bring your mother or daughter.
Please register in advance and the program link will be sent to you.
Register here: https://mmjccm.org/programs/virtual-writing-our-mothers
May 7, 2022 —  Book Signing at New York City Public Library, St. Agnes Library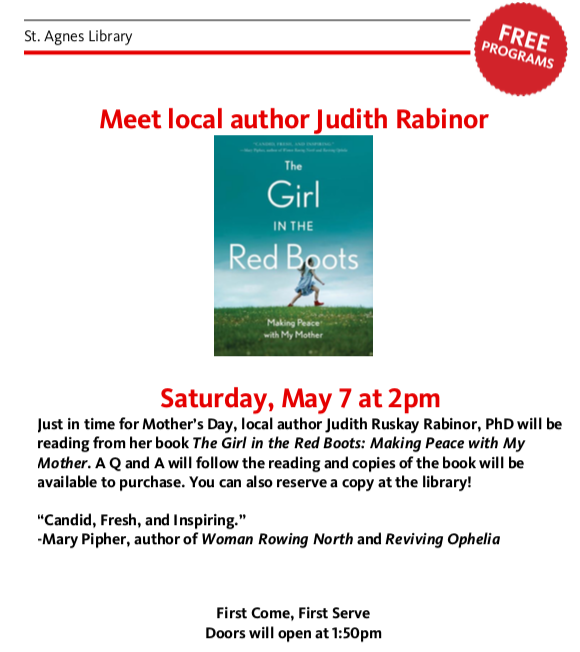 Book signing for The Girl In The Red Boots: Making Peace With My Mother by Judith Ruskay Rabinor, PhD
Location: 44 Amsterdam Ave NY 10024
When: May 7, 2022
Time: 1:50 PM 
Website:  https://www.nypl.org/events
May 14, 2022 — Book Signing at Point Lookout Yoga Club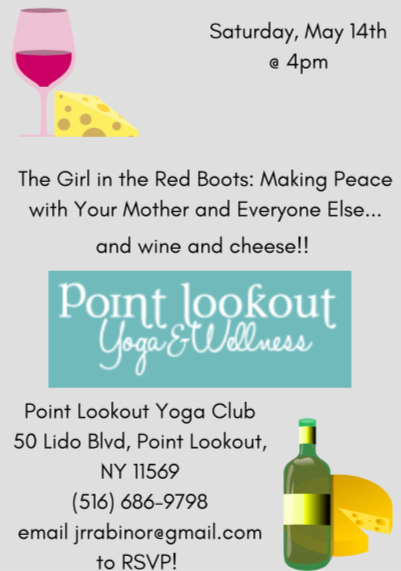 The Girl In the Red Boots: Making Peace with Your Mother and Everyone Else (and wine and cheese) 
Where: Point Lookout Yoga Club — 50 Lido Blvd, Point Lookout, NY 11569 
When: Saturday, May 14th @ 4PM! 
Point Lookout Yoga Club Information: https://www.pointlookoutyogaclub.com
May 17 – May 31, 2022 — Mother-Daughter Discussion Group — VIRTUAL
Join Sondra Kronberg & Judith Rabinor to examine your Mother-Daughter Story. We all carry mother stories, and these stores have a profound impact on our lives. Review, repair and revise the stories you carry!
When: Tuesdays! May 17th, 24th, & 31st
Cost: $50
Register here!
May 19, 2022 – June 2, 2022 — Things They Carry Project: A  FREE 3 Session Writing Workshop for Healthcare workers and First Responders
The Things They Carry Project writing workshops are a safe place to make sense of pandemic grief. Writing can help us sort out loss and upheaval and heal our pain. The chance to share experiences with others can help relieve feelings of isolation and foster a sense of community. 
Thursdays from 2-3:30 
May 19th, 26th, & June 2nd
For more information: https://www.thingstheycarryproject.org/schedule-a-workshop
May 18, 25 and June 1, 2022 – Mother-Daughter Discussion Group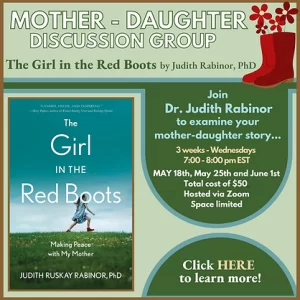 Join Dr. Judith Rabinor to examine your mother-daughter story. 
3 weeks – Wednesdays, 7 – 8 pm EST
Cost: $50
Hosted via Zoom. 
Please register here.
September 20, 2022 — "I Love My Mother, But…" — Workshop with Alisha Weilfaert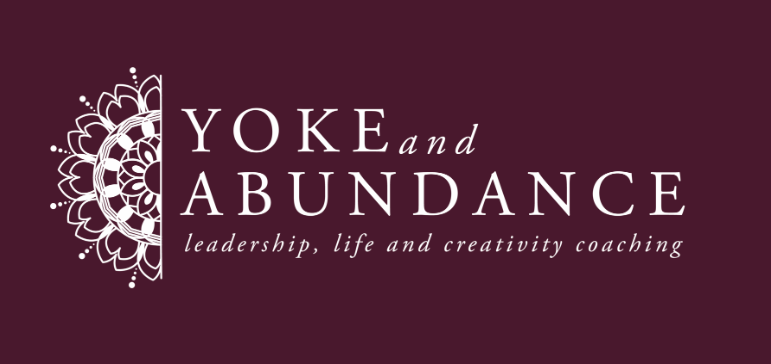 Judy will be co-leading a retreat with Alisa Wielfaert.
Who else is loved so deeply and blamed so intensely as one's mother? Myths about motherhood and the personal stories we carry can empower or derail us–come explore and expand your stories. Through guided imagery, journal writing, yoga, and group discussion we will help you explore your stories and expand your life.  
Cost: $95.
Details to follow. Learn more about Yoke and Abundance
here
---
Past Events
To view past events please click here.