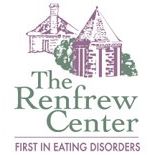 Judith Ruskay Rabinor, Speaker at the 25th Annual Renfrew Center Foundation Conference, November 13-15, 2015. Writing: A Pathway to Vitality and Wholeness
Free webinar:  Sane Parenting During Divorce with Judith Ruskay Rabinor, PhD
Date/Time:  March 18th, 2015 at 7:30 pm
If you or someone you know is struggling with co-parenting during divorce, then this free webinar is for you.
Learn new approaches to problems divorced parents face, including anger management strategies, communication skills and creating new rituals to protect your children from the damaging effects of divorce.
We will discuss:
How to keep your own emotions in check
How to control reactions to your ex
How to create a vision of the parent you want to be
Please use this link to register: http://virginiadrew.com/webinars/dr-judy-webinar/
Join this free informative webinar. Free replays available but you must register for access to the replays. Please send this to anyone you know who might be interested.
Judy's Latest Podcast: Love Your Kids More than you Hate Your Ex!
Judith Ruskay Rabinor, Ph.D. is a clinical psychologist, author, consultant and psychotherapist with offices in New York City and Lido Beach, Long Island. A longtime expert in treating eating and body image disorders (since the mid 1970's), Judy now also specializes in working with divorcing families.
Her private practice is devoted to working with individuals, groups and families as well as conducting consultation/study groups for mental health professionals. Her two seemingly different specialties are seamlessly woven together by her commitment to the power of relationship to heal. "People come to my office when they have run out of steam and feel lost," she says. Whether working with troubled couples and families or dealing with bulimia or binge eating, her goal is to help help people develop relationships with themselves and others which bring meaning, vitality and aliveness into their lives.
She is the author dozens of articles, chapters and two books, A Starving Madness: Tales of Hunger, Hope and Healing in Psychotherapy (Gurze Books, 2002) and Befriending Your Ex After Divorce: Making Life Better for You Your Kids and Yes Your Ex (New Harbinger Publications, 2013).
She blogs forThe Huffington Post and Psychology Today, is a consultant to The Renfrew Center Foundation, a supervisor at the Center for the Study of Anorexia and Bulimia and a sought after presenter, workshop leader and media expert.  Judy is currently working on a book on mothers and daughters.