November 14-16, 2014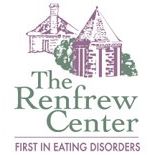 Judith Ruskay Rabinor, Keynote speaker at the 24th Annual Renfrew Center Foundation Conference, November 14-16, 2014, Philadelphia Airport Marriott, PA.
November 14, 2013
Let's Write the Last Chapter Together: The importance of open discussion as
we face end of life.
Conservative Synagogue Adath Israel
Riverdale, New York
7-9pm
November 9, 2013
Writing as a Spiritual Practice
The Renfrew Conference
The Mariott Hotel, Philadelphia Airport
Philadelphia, PA
10:30 am-1:30 pm
Tuesday February 5, 2013
Befriending Your Ex After Divorce: Making Life Better for You, Your Kids and Yes, Your Ex
JCC_NYC
Amsterdam Avenue @ 75th Street
NYC, NY 10023
7:30-9:30
Thursday April 11 2013
Book Launch: Divorce in the 21st Century: Minimizing the Damage, Optimizing the Benefits, Dealing with the Challenges.
Institute For Psychotherapy
1841 Broadway, NYC, NY 01123
April 30, 2013
Promoting Co-Parenting During & After Divorce: Strategies and Skills for Transforming Adversaries into Allies
>A Unique Learning Experience for Mental Health Professionals & Clergy
Contact the Ohel Institute for registration
Also, please check out this podcast from The Family Law Insider.