October 1-4, 2015
Presentation: Catalyst Conference: Integrating Divorce Professionals to Achieve Exceptional Results
Location: Holiday Inn, Midtown Hotel NYC, NY
October 30, 2015
Workshop: Guided Imagery: Healing Stress, Pain, Addictive Urges & Trauma
Difficulties in self regulation and self soothing underly a wide variety of psychological issues. Guided imagery is a healing techniques that has proved effective working with problems as diverse as stress, pain, addictive urges and trauma. Participants will have the opportunity to experience  guided imagery as a self care technique and will leave this workshop with new clinical tools.
Location: Kampala Counselling Center; Kampala, Uganda
For registration and more information on exact time and fee contact Lois Ochieng: ochienglois@yahoo.co.uk
March 18, 2015 at 7:30pm
Free Webinar:  Sane Parenting During Divorce with Dr. Judith Ruskay Rabinor
If you or someone you know is struggling with co-parenting during divorce, then this free webinar is for you.
Learn new approaches to problems divorced parents face, including anger management strategies, communication skills and creating new rituals to protect your children from the damaging effects of divorce.
We will discuss:
How to keep your own emotions in check
How to control reactions to your ex
How to create a vision of the parent you want to be
Please use this link to register: http://virginiadrew.com/webinars/dr-judy-webinar/
Join this free informative webinar. Free replays available but you must register for access to the replays. Please send this to anyone you know who might be interested.
November 14-16, 2014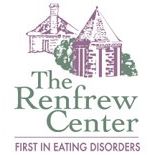 Judith Ruskay Rabinor, Keynote speaker at the 24th Annual Renfrew Center Foundation Conference, November 14-16, 2014, Philadelphia Airport Marriott, PA.
November 14, 2013
Let's Write the Last Chapter Together: The importance of open discussion as
we face end of life.
Conservative Synagogue Adath Israel
Riverdale, New York
7-9pm
November 9, 2013
Writing as a Spiritual Practice
The Renfrew Conference
The Mariott Hotel, Philadelphia Airport
Philadelphia, PA
10:30 am-1:30 pm
Tuesday February 5, 2013
Befriending Your Ex After Divorce: Making Life Better for You, Your Kids and Yes, Your Ex
JCC_NYC
Amsterdam Avenue @ 75th Street
NYC, NY 10023
7:30-9:30
Thursday April 11 2013
Book Launch: Divorce in the 21st Century: Minimizing the Damage, Optimizing the Benefits, Dealing with the Challenges.
Institute For Psychotherapy
1841 Broadway, NYC, NY 01123
April 30, 2013
Promoting Co-Parenting During & After Divorce: Strategies and Skills for Transforming Adversaries into Allies
>A Unique Learning Experience for Mental Health Professionals & Clergy
Contact the Ohel Institute for registration
Also, please check out this podcast from The Family Law Insider.